Stories – A Grand Irish Tradition
Stories bubbling with fun, magic and mystery are the soul of Irish tradition. With tales of the legendary heroes like Finn McCool, the 'little people,' or poignant personal stories of her Irish heritage, Margaret will entertain with Irish warmth and whimsy.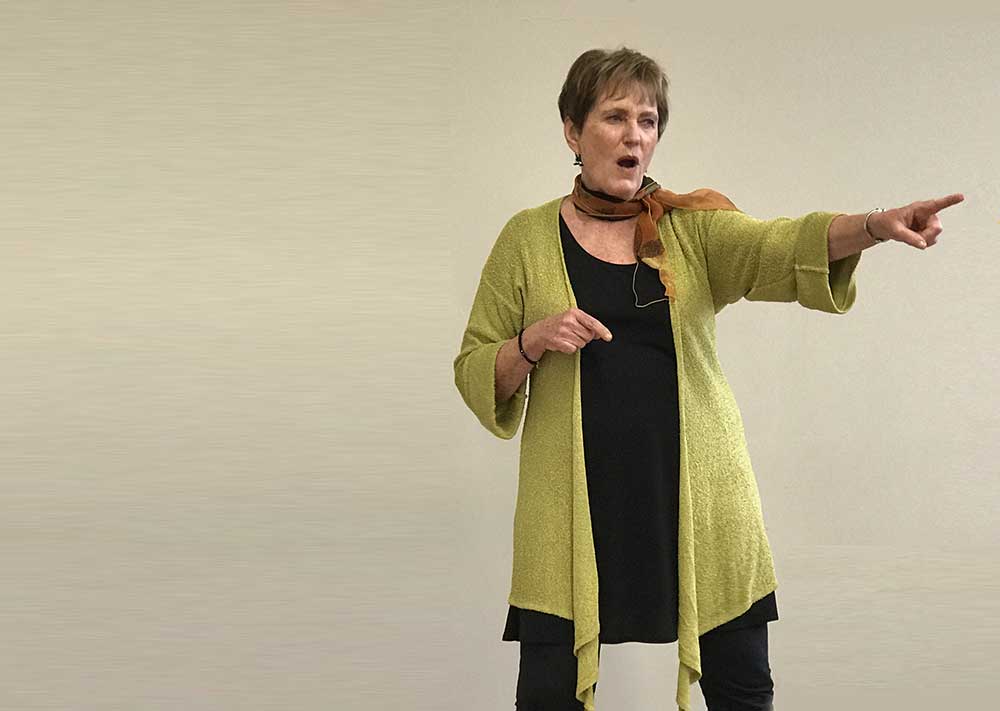 "Margaret's engaging tales inspired people to share their own stories. What more can you ask from a cultural program." – Paul Dowling, Irish American Heritage Center
Customized programs can include:
Irish Myth and Legend
Grace O'Malley – the Pirate Queen
The Giant's Causeway
The Children of Lir
St. Brigid of Kildare
Traditional Irish Folktales
Oona and the Giant
Clever Tom and the Leprechaun
The Bee, the Harp, the Mouse and the Cockroach
Three Sisters and their Husbands, the Three Brothers
The Two Cats
Dousie O'Dea
One Wish
Personal Stories
Finding Home – cousins reunite after 200 years
The Wall of Derry – an Irish-American confronts the conflict
Full Presentation Roster and Videos
For all performances and videos see All Performances page and Videos page.
Margaret's Vision
Stories not only entertain, they also have the power to touch the heart, spark imagination, inspire hope, and embolden the spirit.
To receive announcements about programming join my email list
For more information about programs and bookings contact margaret[at]margaretburk.com 708-465-6305
Testimonials
"Margaret kept us on the edge of our seats with her humorous, imaginative tales. Enchanting!" – Teresa M. Rupprecht, Irish Book, Art & Music Committee Irish American Heritage Center